Iowa Cancer Consortium's 2021 Annual Report
It's estimated two in five Iowans will be diagnosed with cancer in their lifetime (State Health Registry of Iowa). The Iowa Cancer Consortium believes all Iowans have a unique role in reducing the state's cancer burden and have created the Iowa Cancer Plan to support its mission.
Our Mission
To advance cancer prevention and control in Iowa through advocacy, equity, and collaboration.
Membership
The Iowa Cancer Consortium is Iowa's only coalition dedicated to comprehensive cancer control. Below are a few numbers of interest:
479: number of Iowa Cancer Consortium members in FY21.
40: annual scholarships provided for Iowa Cancer Consortium membership, allowing individuals to participate regardless of their ability to pay.
673: number of in-kind hours donated by our partners in FY21.
$19,207: in-kind donations contributed by our partners for cancer control work (FY21).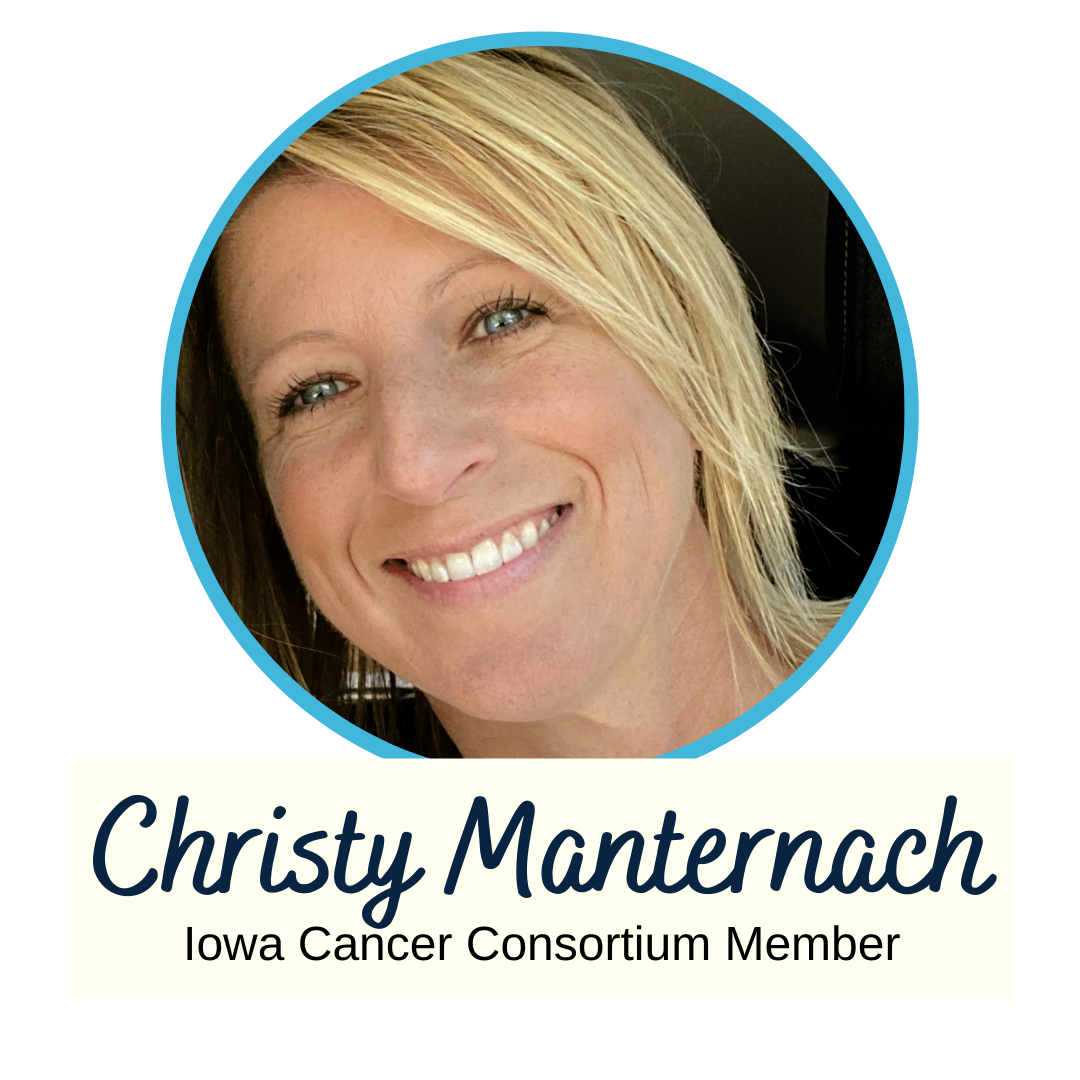 "The collaboration amongst the Iowa Cancer Consortium members continues to inspire my personal and professional mission of creating a world with less pain and suffering caused by cancer!" 
Top 10 Blog Posts in 2021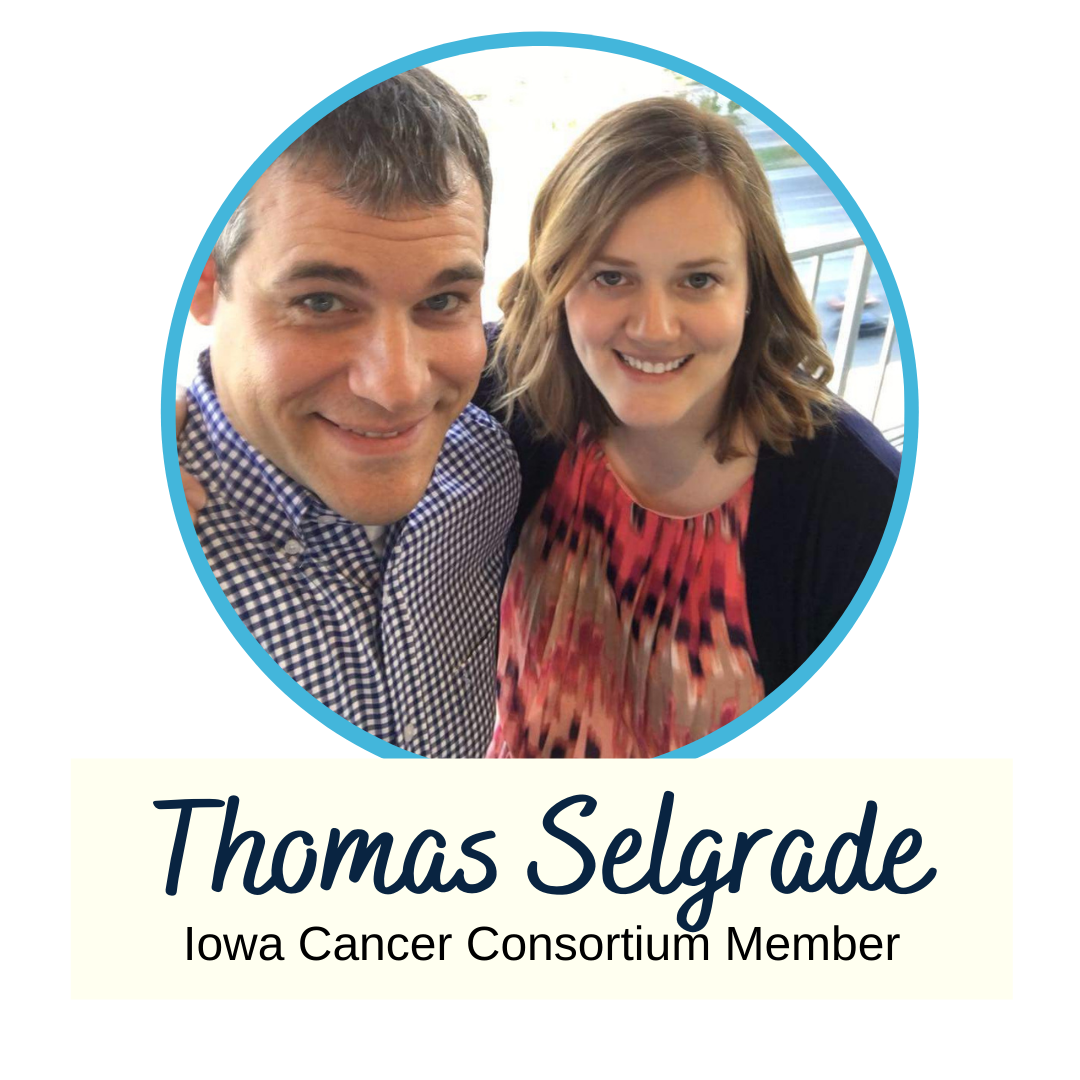 "As a radon mitigation contractor, I use information from the Cancer Consortium to educate my clients and I use it to make people aware of the dangers of radon.  As an advocate, I often share information on social media that was originally gotten from the Cancer Consortium.  I value my membership and the work that the Consortium is involved in." – Thomas Selgrade
Investing in Communities
The Iowa Cancer Consortium facilitates partnerships across the state to strengthen community cancer knowledge, services, and programs. Highlights:
$128,525: community grant dollars awarded in FY21 for cancer control work.
23: communities across Iowa that received sunscreen as part of the Sun-Safety Community Project in FY21.
67: number of members who currently participate in the Consortium's Rural Cancer Workgroup, a gathering of individuals who seek to identify collective solutions to the complex challenges preventing rural Iowans from accessing and utilizing cancer prevention, screening, treatment, and quality of life services.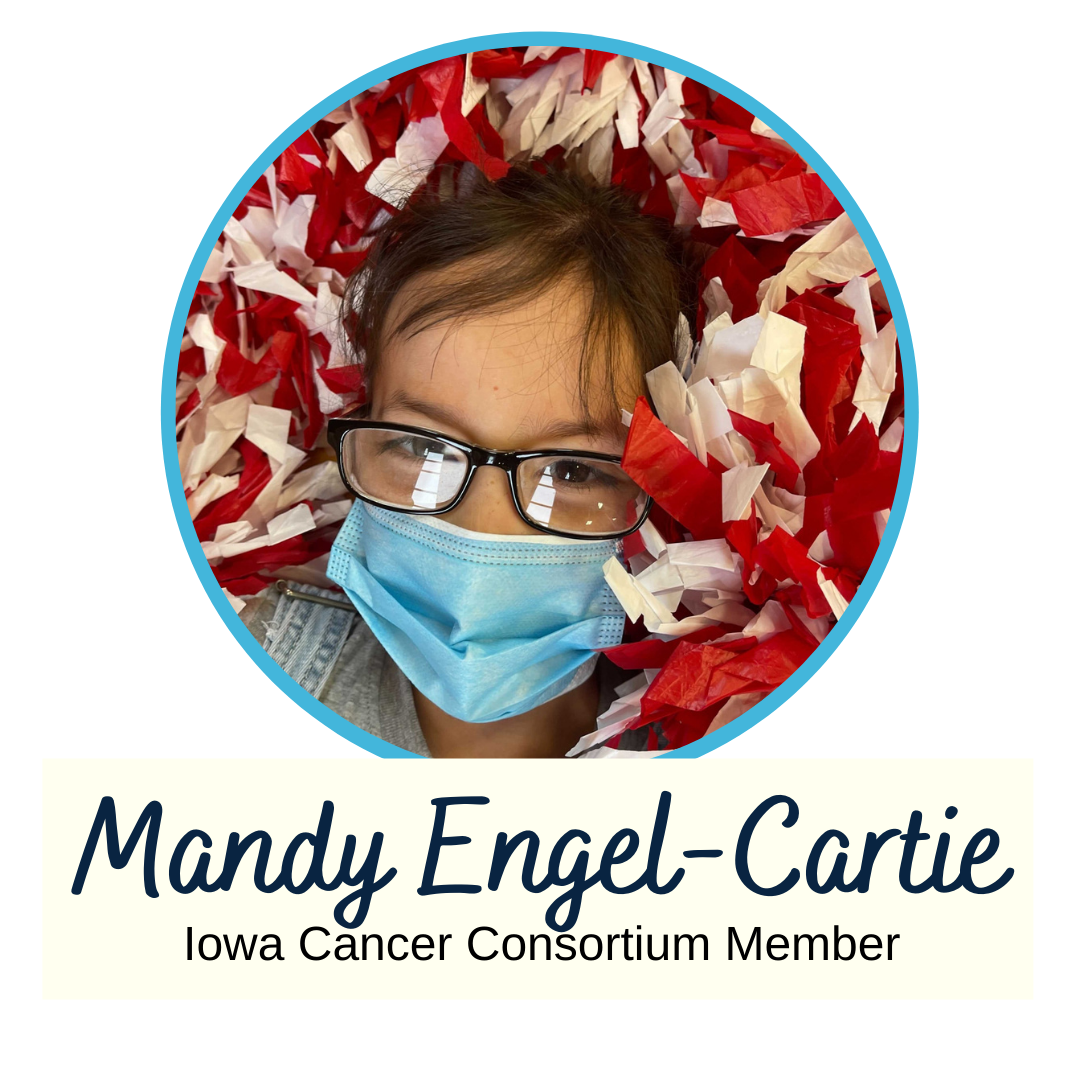 "Girls Inc.'s Iowa Cancer Consortium membership has expanded access to prevention resources for girls including expert speakers, program ideas, DEI and health equity information and advocacy opportunities, and consultation with those working in the field. We appreciate and use the monthly social media message sets to help our girls and their families as they navigate the complex world of health care and prevention." 
FY21 funded projects include:
Above + Beyond Cancer – Hotel Partnership Program (Grantee: Above + Beyond Cancer) Above + Beyond Cancer partnered with the American Cancer Society to rebuild the Hotel Partnership Program. This program works with partnering hotels to provide complimentary and discounted rooms to cancer patients and their caregivers who must travel for cancer treatment and medical appointments.
MercyOne Cancer Education Series (Grantee: MercyOne Des Moines) The Cancer Education Series seeks to provide education that ensures the highest possible quality of life for all Iowans affected by cancer. The grant support enabled the program to expand its reach, free of charge, to all cancer centers across the state of Iowa.
Transportation Improvement Plan (Grantee: Multiple Partners) Partners came together through this grant opportunity to improve transportation options for cancer patients through systematic change regarding healthcare transportation in Iowa. With a focus on healthcare destinations in Des Moines and Iowa City, this project provided transportation services for cancer patients through contractors vendors like the Heart of Iowa Regional Transportation Association and Yellow Cab.
All of Me: Prioritizing Sexual Health for Iowans Impacted by Cancer (Grantee: After Cancer) After Cancer developed education programs for medical providers and therapists aimed at improving the quality of life, sexual health agency, and sexual health for Iowans impacted by cancer.
Healing Garden Online Mental Health Program (Grantee: Wings of Hope) A program designed to provide cancer patients, survivors, and caregivers with mental health services including one-on-one counseling, patient/survivor support groups, caregiver support groups, guided imagery, and exercise classes (Tai Chi and Yoga) offered virtually during the pandemic.
Sister to Sister/Hermana a Hermana (Grantee: Promise Community Health Center) Promise Community Health Center's Sister to Sister program focused on the importance of breast health education and access to mammography services. Grant dollars allowed the program to provide breast screening and diagnostic procedures to 59 women from 6 Iowa counties – including 56 screening mammograms and 3 diagnostic tests. Keys to success included integration of trained translators into each health team, semi-annual reviews of patients due for screening, and follow-up phone calls with patients to encourage them to be screened.
Leaders in Action
Our staff and leadership believe in power of working together. Highlights: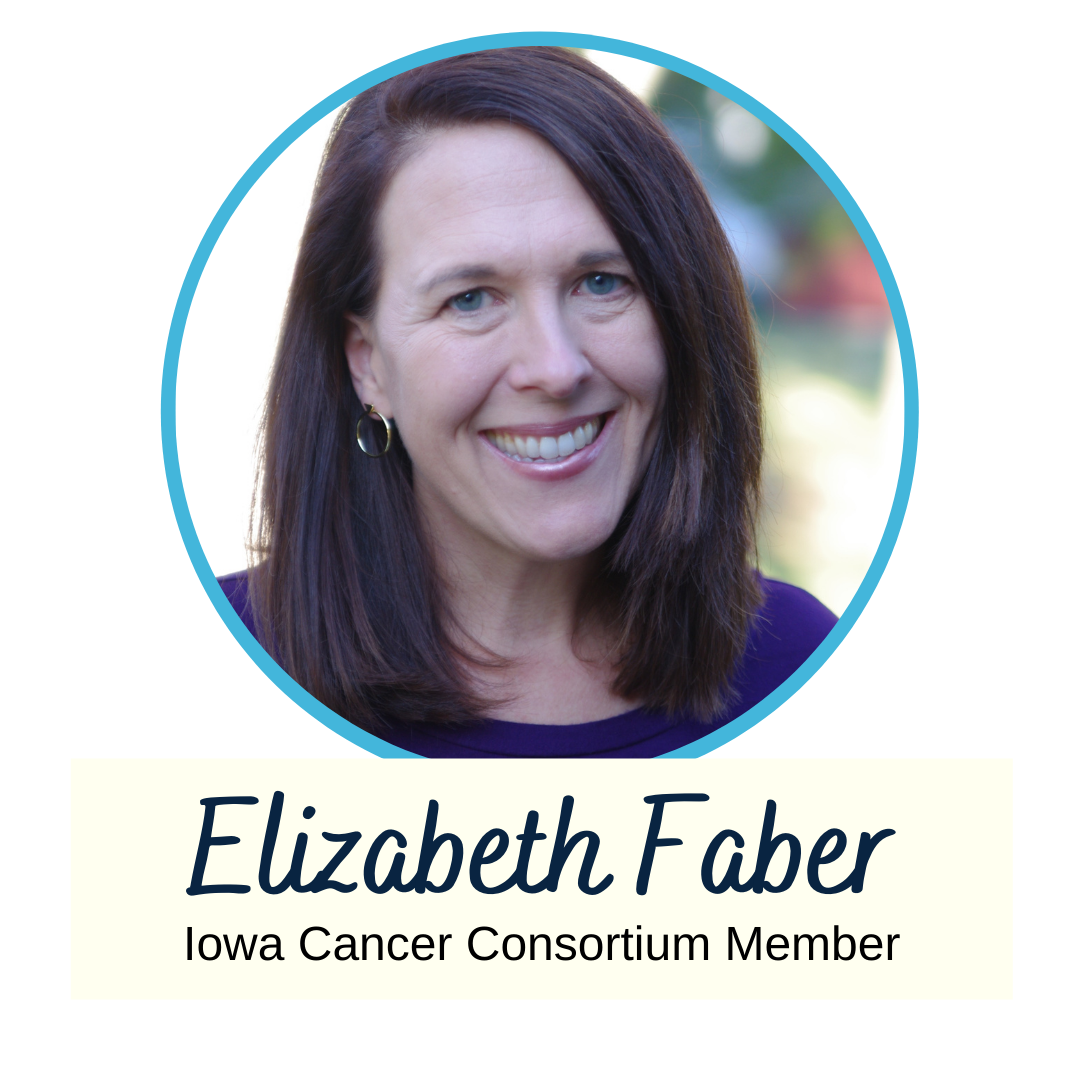 "Iowa Immunizes has greatly benefited from our membership in the Iowa Cancer Consortium. New partnerships have been developed with others in the state interested in cancer prevention through vaccines. Our work has been amplified through the Consortium, and we've had access to additional resources." 
What's Next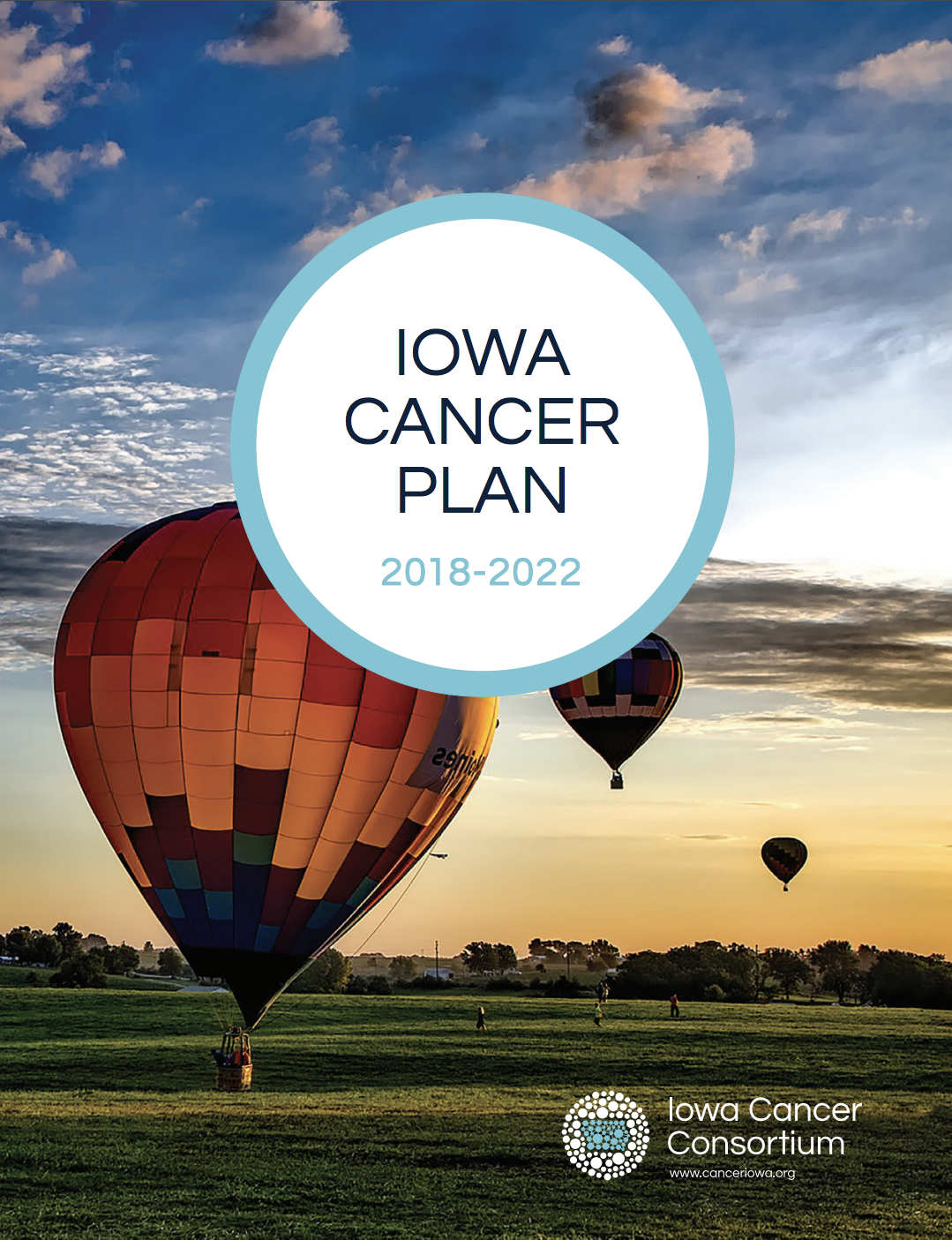 Over the next three years, the Iowa Cancer Consortium's Strategic Plan (2021-2024) will use the following strategies to accelerate progress towards the current Iowa Cancer Plan and the upcoming revision process to create the 2023-2027 Iowa Cancer Plan:
Increase focus on:

Strategies that advance equitable cancer control across all populations in Iowa.
Policy, systems, and environmental change to reduce the burden of cancer.

Systematically build member capacity.
Strengthen collective capacity to amplify the power of our network.
Optimize the Consortium's organizational capacity.
Want to go far? Let's go together.
Join the Iowa Cancer Consortium today!