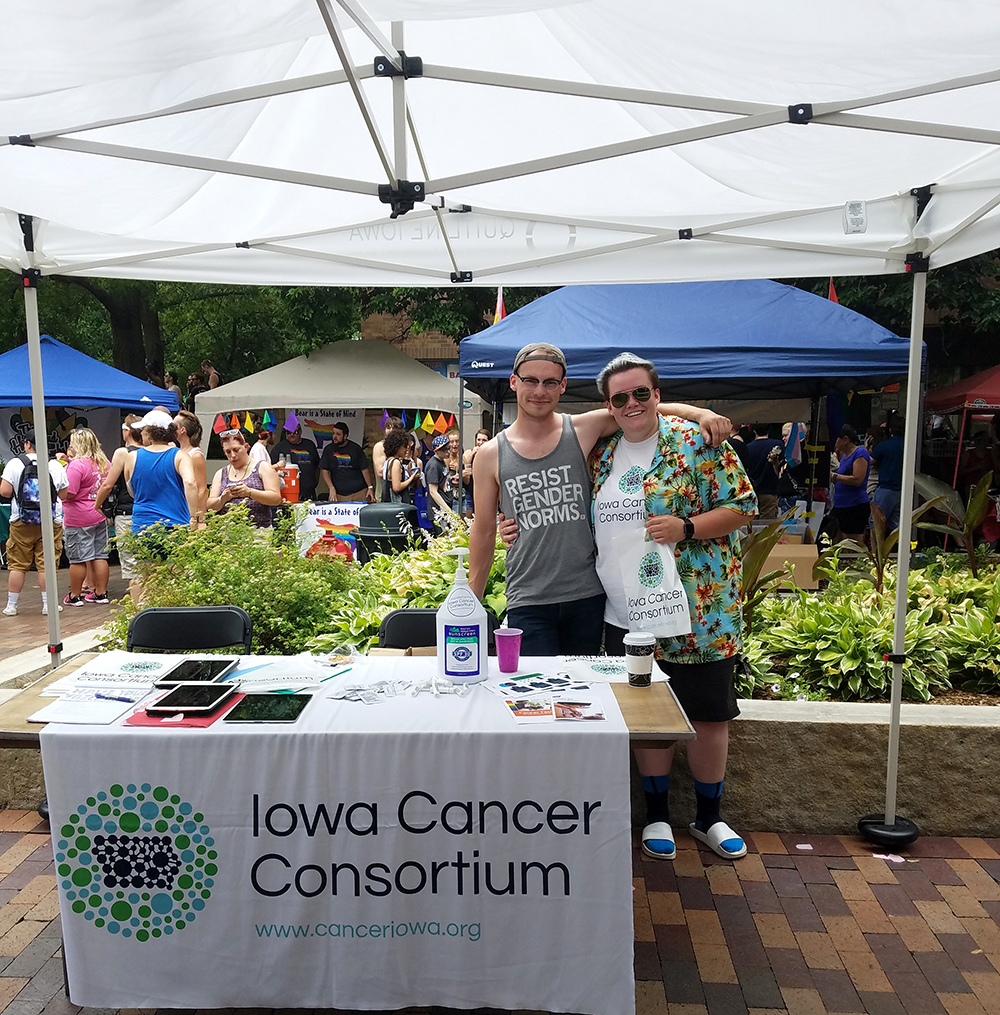 GRANTS
Want to collaborate to reduce the burden of cancer?
The Iowa Cancer Consortium periodically offers funding and partnership opportunities to support the goals and strategies outlined within the Iowa Cancer Plan.
Funding Opportunities
Annually, the Iowa Cancer Consortium Board of Directors call for projects in support of the Iowa Cancer Plan. The Invitation for Proposals (IFP) process is typically released in early-spring and intends to fund as many collaborative projects which address identified gaps in Iowa's cancer control efforts as possible. Applicants may typically apply for up to $25,000 annually. However, it is important to note that the Iowa Cancer Consortium receives funding from the Iowa Department of Health and Human Services to award and manage community grants. The amount of funding awarded to grantees from year to year is subject to change. To receive notification about these opportunities, join our email list here.
Consider this!
The Iowa Cancer Consortium (including staff, members, and partners) contains cancer prevention and control experts from within and outside Iowa. And all of them are seeking to connect with new and sometimes unlikely partners who want to make bigger impacts with their work and resources. Community members are encouraged to contact the Iowa Cancer Consortium staff to discuss their project ideas and get connected to other members across the state who might be interested in similar initiatives. Contact us at [email protected].
---
Currently funded projects (FY24)
INTERESTED IN LEARNING MORE?
We are eager to connect you with information about resources and contacts appropriate to your needs. Drop us a line and we will be in contact shortly.