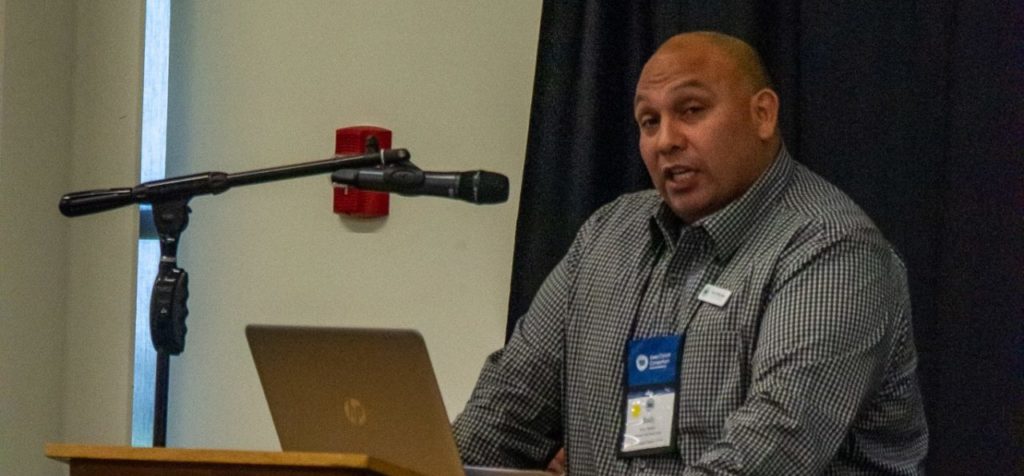 MEET OUR BOARD
The Iowa Cancer Consortium is governed by a board of directors which sets the direction for the organization, provides governance and approves all grant awards.
| 2021 Board of Directors | Term Expiration |
| --- | --- |
| George Weiner, MD, Iowa City, President | 6/30/2022 |
| Richard Deming, MD, Des Moines, Vice-President | 6/30/2022 |
| TBD Treasurer | 6/30/2023 |
| Georgia Hodge, Waterloo, Secretary | 6/30/2023 |
| Mary Charlton, PhD, Iowa City | 6/30/2022 |
| Cindy Fiester, MSN, Cedar Rapids | 6/30/2022 |
| Bobbie Bohnsack, MHA, Des Moines | 6/30/2022 |
| Tami Swenson, PhD, Des Moines | 6/30/2022 |
| Rudy Papakee, MHA, Tama | 6/30/2023 |
| Susannah Friemel, MD, Davenport | 6/30/2023 |
| Sarah Zeidler, FACHE, Des Moines | 6/30/2023 |
| David Dickens, MD, Iowa City | 6/30/2023 |
George Weiner, MD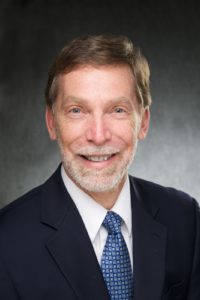 Dr. George Weiner is President of the Iowa Cancer Consortium Board of Directors. Dr. Weiner has served as the Director of the University of Iowa Holden Comprehensive Cancer Center (HCCC), a National Cancer Institute (NCI) designated Comprehensive Cancer Center, since 2000. He received his B.A. from Johns Hopkins University, his MD from The Ohio State University, his Internal Medicine training at the Medical College of Ohio and fellowship training in Hematology, Oncology and Immunology at the University of Michigan. Dr. Weiner has served in a number of leadership positions including chairing the NCI committee that provides peer review of cancer centers and as President of the Association of American Cancer Institutes.  He currently chairs the External Advisory Committees for 6 other NCI-designated cancer centers. He is also chair of the Society for the Immunotherapy of Cancer Policy Committee and is a member of the National Cancer Policy Forum.
Richard Deming, MD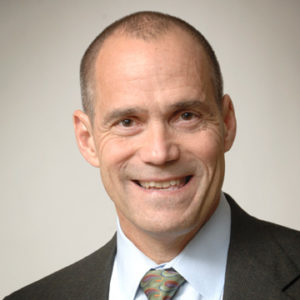 Dr. Richard Deming is the Vice-President of the Iowa Cancer Consortium Board of Directors. Dr. Deming is the Medical Director of Mercy Cancer Center in Des Moines, Iowa and a founder of Above + Beyond Cancer. He received a bachelor's degree at South Dakota State University and his medical degree at Creighton University. Dr. Deming is known in the community for the compassionate care he provides cancer patients and their families. He is involved in many national, state and community organizations and has received many awards for his work including the Lane Adams Award by the American Cancer Society for excellence and compassion in patient care and the Iowa Cancer Champion Award for his tireless efforts in the field of advocacy. He is dedicated to the principles of human dignity, social justice and compassion. His greatest ambition is to encourage others to pursue lives of meaning, purpose, passion and compassion.
Georgia Hodge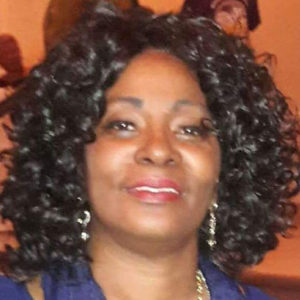 Georgia Hodge is a breast cancer survivor who has been a member of the Iowa Cancer Consortium since 2009. After her breast cancer diagnosis and serving as a caretaker for her mother who died from pancreatic cancer, Georgia has made it her mission to educate, support and advocate for her community. She has been active in a variety of grassroots organizations serving the Cedar Valley and Iowa, including Splash of Color, Black Hawk County Advisory Board, Body & Soul Program, F.R.I.E.N.D.S., and the Breast Health Initiative.
Mary Charlton, PhD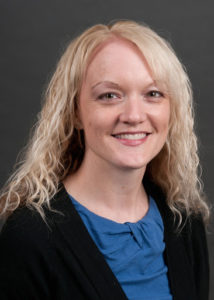 Mary Charlton is an epidemiologist and health services researcher at the University of Iowa College of Public Health and the Iowa Cancer Registry. During her tenure, she has conducted numerous studies of risk factors, health care utilization, practice pattern variation and outcomes related to cancer. Dr. Charlton is involved in the development of the annual Cancer in Iowa document to report on the estimated number of new cancer cases and cancer deaths in Iowa, and to educate Iowans about the trends and public health issues related to cancer prevention, diagnosis and treatment.
Cindy Fiester, MSN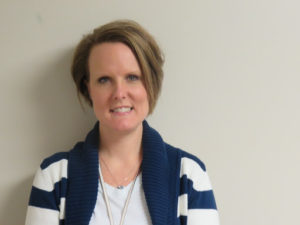 Cindy Fiester is a Registered Nurse (RN) at Linn County Public Health in Cedar Rapids, Iowa. Cindy led the effort to develop and launch My Care Community, Partners for Better Care © through Linn County's State Innovation Model grant funding, allowing the delivery of Community Care Coordination through a large collaborative network of social service and health providers across Linn County. She has a passion for working in chronic condition management, social determinants of health, cancer prevention, early detection and treatment. Cindy holds an MSN (2020) and BSN (2010) from Mount Mercy University and a BA (1999) from Iowa State University with a double major in Journalism and Mass Communication & Sociology. She is currently pursuing her Masters of Science in Nursing through Mount Mercy University. She lives in Cedar Rapids, with her husband John and two daughters, Natalie (12) and Evelyn (6).
Bobbie Bohnsack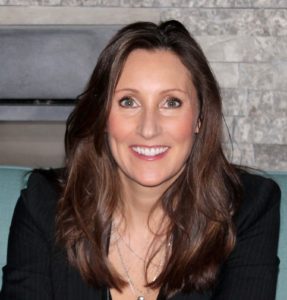 Bobbie Bohnsack has been a public health leader and health equity advocate for over 20 years with dedicated work in tobacco control, cancer prevention and early detection, applying research and best practices, building strong collaborative partnerships, community outreach and addressing health equity across the nation. Her work includes addressing the unequal burden of cancer in medically underserved communities by partnering with health systems and community-based organizations to reduce cancer disparities and improve health outcomes. This focused work has led to improved cancer screening and referral processes, strengthened medical neighborhoods and reduced barriers to cancer screening, timely follow-up and treatment when needed.   
Previously, Bobbie was the Senior Program Manager at the American Cancer Society (ACS) where she lead the organization's nationwide grant program that supported Federally Qualified Health Centers and other safety-net primary care clinics in their work towards quality improvement, systems-level change and increased access to low or no cost cancer screenings in medically underserved communities. She also led work as the Director of Community Partnerships, Health Equity Department at ACS with focused initiatives on addressing cancer disparities, building strategic partnerships and training to improve screening and referral systems in Iowa. In this role, she served as the Iowa Cancer Consortium's chair for the cancer disparities/health equity group.
As a passionate public health advocate, Bobbie has served as a leader in tobacco control including, statewide initiatives to implement Iowa's Smokefree Air Act, increase tobacco taxes, and tobacco free workplaces and school campuses. She is trained as a tobacco cessation counselor in the American Lung Association's Freedom from Smoking and Mayo's Nicotine Dependence programs and certified nutrition consultant.
Bobbie received her master's in healthcare administration with an emphasis in public health from Des Moines University.
She lives in Johnston, IA with her husband (Christian), two daughters (Jayden and Jordyn) and two dogs (Rocky and Kingston). She loves to hike, bike and spend time with family and friends.
Tami Swenson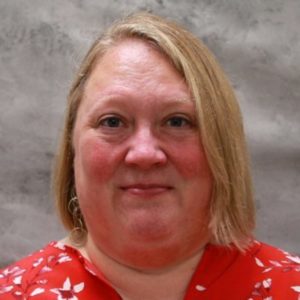 Tami Swenson is an Assistant Professor in the Department of Public Health at Des Moines University (DMU). She teaches in both the Master of Healthcare Administration (MHA) and the Master of Public Health (MPH) programs at DMU. As a health services researcher, she examines underutilization of medical care due to costs within the Medicare population and social support programs to address it.
Rudy Papakee, MHA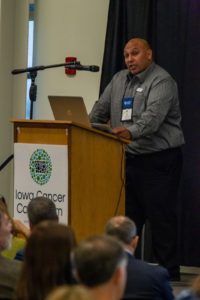 Rudy Papakee is the director of the Meskwaki Tribal Health Center where he oversees an ambulatory medical facility on the Settlement of the only federally recognized tribe in Iowa, the Sac & Fox Tribe of the Mississippi in Iowa. An enrolled member of the Tribe, he was challenged with the question of 'Do you want to work at the Post the rest of your life?' (The Post is a local gas station) and soon began his plunge into the realm of health. He earned his undergrad degree from Iowa State University in Community and Public Health and found his true calling as a healthcare administrator after receiving his Masters in Healthcare Administration (MHA) from Des Moines University. During his tenure, he has expanded clinical services to meet the health care needs of the Meskwaki Nation through collaborative agreements and expansion of medical programming, including his favorite – the opening of a new dental clinic in 2013; a first for the community. Rudy resides on the Meskwaki Indian Settlement with his children and enjoys volunteering in various avenues, from free tax preparation for the elderly to coaching soccer for the younger generation.
Susannah Friemel, MD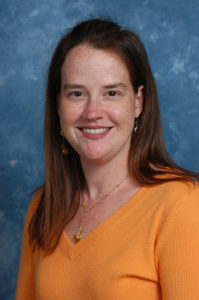 Dr. Susannah Friemel is the owner and President of Iowa Cancer Specialists in Davenport, IA where she practices hematology/oncology. Originally from Texas, Dr. Friemel completed her hematology/oncology fellowship at the University of Texas Southwestern Medical Center in Dallas before moving to the Quad Cities in 2007. Dr. Friemel is passionate about cancer prevention and early detection through cancer screening. She is President-Elect of the Iowa Oncology Society, serves on the Executive Committee for the Scott County Medical Society, and previously was a Board Member for Mississippi Valley Regional Blood Center (now called ImpactLife).
Sarah Zeidler, FACHE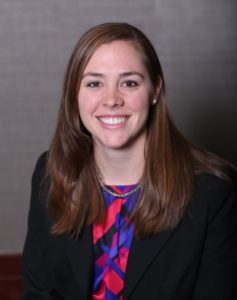 Sarah Zeidler is the Executive Director of Oncology Services at John Stoddard Cancer Center in Des Moines. A Consortium member since 2013, Ms. Zeidler has served as a Policy Committee co-chair since 2016. She enjoys working with other Consortium members to advance cancer control measures across the state, and she is honored to now serve on the Board of Directors.
David Dickens, MD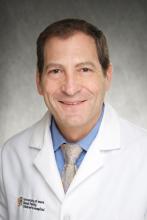 Dr. David Dickens is the Clinical Director of Pediatric Cancer Services at University of Iowa Stead Family Children's Hospital in Iowa City. As a pediatric oncologist for almost 20 years, Dr. Dickens is passionate about cancer prevention behaviors that originate in childhood and adolescence (e.g., sun safety, tobacco use, HPV vaccination, and alcohol use). He believes that addressing psychosocial support, symptom control, and health disparities must all be crucial parts in cancer control initiatives in Iowa.
INTERESTED IN LEARNING MORE?
We are eager to connect you with information about resources and contacts appropriate to your needs. Drop us a line and we will be in contact shortly.