Mohs Surgery: Skin Cancer Treatment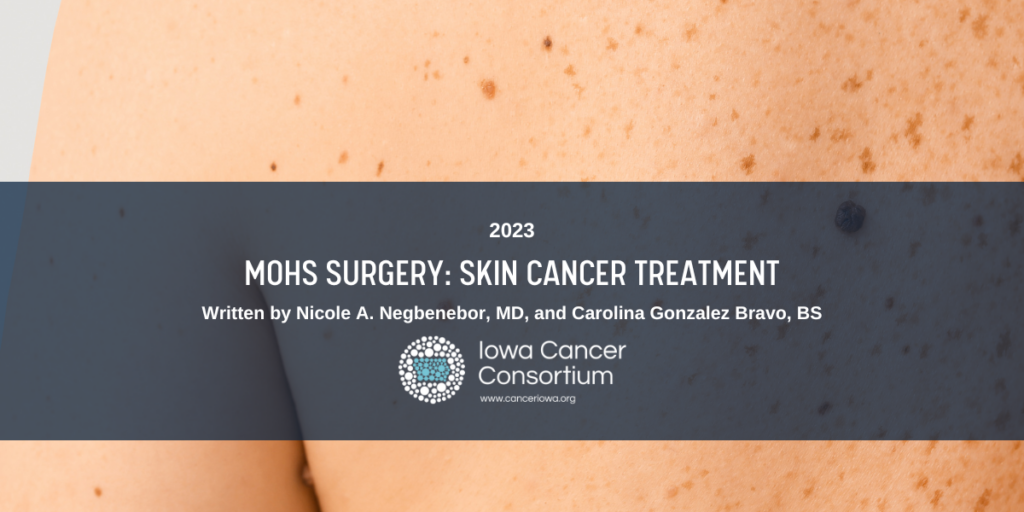 Written By: Nicole A. Negbenebor, MD, and Carolina Gonzalez Bravo, BS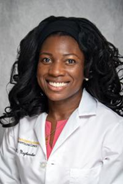 Nicole A. Negbenebor, MD, is a Mohs surgery fellow in the Department of Dermatology at the University of Iowa Hospitals & Clinics (UIHC). As a Co-founder of the Skin of Color Community platform, Dr. Negbenebor shares a passion for increasing diversity in the dermatology workforce, promoting skin inclusivity, and reducing healthcare disparities when accessing dermatologic care. She currently serves as the Dermatology Interest Group (DIG) advisor at the University of Iowa Carver College of Medicine.
This past March, Dr. Negbenebor was featured in the The Loop where she emphasized the importance of building trust in the provider-patient relationship and ensuring representation in research and clinical trials. In today's post, Dr. Negbenebor is sharing her expertise on cutaneous oncology (cancer that originates in one of the three layers of the skin) and answering our questions regarding Mohs surgery: what it is, how it works, and who it benefits.
What is Mohs micrographic surgery?
Mohs micrographic surgery (MMS or Mohs) is a highly specialized surgery that allows the surgeon to take a 360 degree look at the tissue being removed and ensure that there is complete margin control for treatment of skin cancer. It is best used for skin cancers found in cosmetically sensitive areas such as the face, ears, nose, and hands. MMS is excellent for high-risk skin cancers that are likely to recur and have aggressive pathology. The surgery is named after Frederick Mohs who created this technique as a medical student.
How do I know if my skin cancer requires Mohs?
Patients concerned about skin cancer, a non-healing lesion, or a lesion changing color every month should be evaluated by a dermatologist. The dermatologist can do a biopsy to further investigate what the lesion is. If it is determined that the lesion is skin cancer, the patient can be referred for Mohs. There are specific criteria for what is appropriate for Mohs surgery depending on the location of the lesion, the type of skin cancer, and the size.
Who can perform a Mohs surgery?
A dermatologist who has been specially trained in Mohs micrographic surgery technique can perform Mohs. A fellowship-trained Mohs surgeon has completed (1) four years of college (B.S./B.A.), (2) four years of medical school (MD/DO), (3) a one-year internship, (4) a three-year dermatology residency, and (5) one to two years of MMS fellowship training.
How is Mohs surgery different from other types of excisions or surgeries?
Mohs has a very high cure rate and is designed to spare tissue. Unlike an excision, the cancerous tissue is removed one layer at a time, followed by the Mohs surgeon also serving as the pathologist since the specimen is read under a microscope to assess the presence of cancer. Surgeons repeat this process until there are no cancer cells in the tissue. The goal is to obtain clear margins (tumor-free) while preserving healthy tissue.
Does the Mohs surgery hurt?
Patients usually experience pain at the beginning during the numbing process with lidocaine. After the injection, they should just feel pressure as the surgery occurs. Some patients are encouraged to take Tylenol at home before surgery to minimize pain post-procedure.
Curious about Mohs surgery from a patient's perspective? Read Consortium member and skin cancer survivor Becky Wolf's account of her Mohs surgery here.
What are some of the benefits and risks of undergoing a Mohs surgery?
Benefits of this type of surgery include the highest cure rates for skin cancer. Some papers report 95% cure rate for squamous cell carcinoma and as high as 98 – 99% cure rate for primary basal cell carcinoma. Other benefits include minimizing the removal of healthy skin, extreme precision, and providing the best cosmetic and functional outcomes with repairs. One of the risks includes the duration of the appointment. Patients should expect to be at the office for several hours, depending on how many stages are required. Complications are rare. Nevertheless, anytime you have surgery you can have a scar, bleeding, infection, pain, swelling, and wound healing issues. We try to minimize these risks with proper surgical technique, good instructions and education for postoperative care, and wound checks.
Recommended Educational Resources:
About the Authors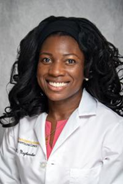 Dr. Nicole A. Negbenebor, MD
Originally from the South, Dr. Nicole A. Negbenebor is a graduate from Yale University and the Warren Alpert Medical School of Brown University. She did her dermatology residency at Brown and is a board-certified dermatologist. She is a fellow in Mohs Micrographic Surgery and Cutaneous Oncology at the University of Iowa. She is passionate about Mohs, advocacy, skin of color, and UI women's basketball.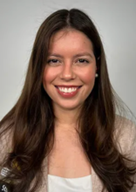 Carolina Gonzalez Bravo, BS
Carolina is a rising third-year medical student at the University of Iowa, Carver College of Medicine (UI CCOM). She serves as the Dermatology Interest Group (DIG) Co-President and as an LMSA Midwest Policy and Academic Affairs Chair. She is passionate about advancing health equity, promoting diversity in the physician workforce, mentorship, and Barre3.