Getting There: Practically Addressing Transportation Barriers for Cancer Treatment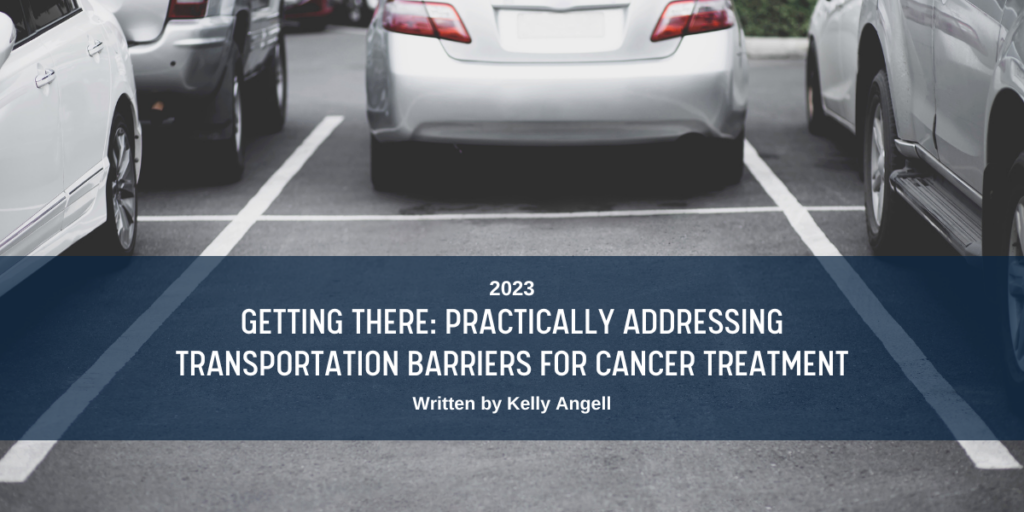 By Kelly Angell, Rural Outreach Coordinator, Iowa Cancer Consortium
Featuring Danny Schnathorst, Mobility Outreach Coordinator, HIRTA
Addressing transportation barriers for cancer patients can be a challenging, time-consuming, and resource-heavy task, but getting it right can bring huge rewards. It requires patience, proper funding, time, learning and collaboration. Medical professionals could be working with a patient who has significant transportation struggles and never even know it. In fact, patients have opted out of screening appointments or cancer treatment entirely due to transportation struggles. 
Beyond just getting to scheduled appointments, new findings led by American Cancer Society researchers show cancer survivors who delayed care due to lack of transportation were more likely to use the emergency room (ER)1. It should be no surprise this barrier affects rural cancer patients disproportionately compared to those living in urban areas. According to data available from the Iowa Cancer Registry, residents of small and isolated rural towns traveled nearly three times  longer than urban residents to receive radiation therapy, as did patients using certain categories of facilities.2 Rurality and drive time is a large factor to consider in the patient's overall care plan. 
Transportation as a Social Determinant of Health
When people schedule their medical appointments, the burden of physically getting to the appointment is on them. However, the provider greatly benefits by considering how they can add layers of support to their healthcare systems to ensure patients can get to the appointment. What's the sense in offering any healthcare if patients can't get to it? 
Practically and systematically offering transportation services is health equity and addresses many social determinants of health. When you think about the spectrum of the social determinants of health – doesn't transportation impact nearly every single determinant? Our mobility and the ease of which we go place to place impacts education, income, social life, and all of that impacts our health. 
In fact, the Medicare program found there was such a high expense tied to unnecessary ambulance costs because people would call an ambulance just to get to healthcare appointments. To address this, there was an added benefit of transportation services to Medicare Advantage plans to help reduce these costs. Costs significantly dropped and more people went to appointments.
Value in Investment by Healthcare Systems
Healthcare systems taking time to invest in their patient population transportation needs and making systematic changes is a win-win. When approaching transportation issues, healthcare systems first must recognize how vital transportation is to their patients, and value it as a part of their patient's health outcomes. 
This may be a major cultural and systematic shift. It will require both staff time and perhaps funding for additional staff, and it may include investment in assets, for example with purchasing vehicles, software, or gas cards. It can't be a one-off or a temporary program that may end with staff turnover, when funding runs out or a grant ends. 
The American Hospital Association developed a guide on this topic. This guide discusses the role of hospitals and health systems and recommends strategies for addressing transportation issues, including screening and evaluating patients' transportation needs and providing transportation services through community partnerships or programs. 
Iowa's Statewide Transportation Resources 
Establishing an understanding of the area's current transportation landscape is important as well as understanding how well your healthcare system uses it. 
What are the local volunteer agencies providing rides? 

Have you invited them in for a tour or scheduled a meeting to discuss any ongoing patient needs or issues? 
Mutual learning can take place here, and it very much impacts the overall picture of how transportation works for your healthcare system. 
There are also local or regional transportation advisory groups to join. Meetings are often now virtual and accessible to anyone with a desire to learn more about public transit. The Iowa Department of Transportation offers several access points to engage with transit providers. One opportunity is the Iowa Transportation Coordination Council | Iowa DOT (ITCC).
One regional Iowa transit agency has been pioneering many new efforts to help decrease the barrier of transportation in healthcare. The Heart of Iowa Regional Transit Agency (HIRTA), has been providing public transit services to the central Iowa counties of Boone, Dallas, Jasper, Madison, Marion, Story, and Warren since 1981. About 25% of HIRTA's provided rides are for healthcare appointments, so they are very tuned-in to the nuances that come with providing rides for healthcare and also see opportunities for improvement. 
Kelly Angell, Rural Outreach Coordinator with the Iowa Cancer Consortium got the chance to interview Danny Schnathorst, the Mobility Outreach Coordinator with HIRTA to talk about some of their projects and their impact on healthcare transportation. Watch the interview here.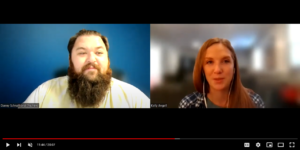 HIRTA has carved out some great new projects with tangible solutions. One project is simply encouraging healthcare appointment schedulers to ask "Do You Have Transportation?" This is an awareness campaign geared towards helping people get rides to where they need to go. The overall goal is for people to have the forethought "do I have transportation?" Read more about it here. 
Another HIRTA project is the Health Connector. According to HIRTA , "We are in the stages of developing a solution allowing users to schedule and manage their appointments and transportation services at the same time. With this program, we hope to provide enhanced access to healthcare options for ALL in Dallas County with a specific focus on underserved communities, including persons with disabilities, people with low income, older adults, veterans, and persons with limited English proficiency." Developing the Health Connector is possible through the U.S. Department of Transportation ITS4US Deployment Program funding and is still in development. Learn more about that project here. You can also watch this video explaining what HIRTA hopes to develop. Wouldn't it be great to schedule a healthcare appointment and a ride for that appointment at the same time? 
In a Perfect World…
In a perfect scenario, a healthcare system would have its own transportation assistance program, with an established budget – that can be supported by outside grants and donor funding, but not reliant on it. That program may have its own vehicles, dedicated staff and volunteers, while also utilizing community volunteer driver programs, gas cards, a partnership program with the local public transportation agency, a partnership program with a ride hailing service, and have software that is embedded in the healthcare system's electronic medical records that coordinates all of this. For example Ride Health, Modivcare, Kaizen Health, Saferide, and Hitchhealth are all tech driven companies created to coordinate healthcare appointments and rides.  
In this same utopian system when appointments are being made, a patient's ability to get to that appointment is discussed at the time it's scheduled. Patient navigation professionals are often the ones pouring hours of time, sometimes wayfinding transportation and lodging solutions for a single patient.  Ensuring social support professionals have all the tools they need to assist patients efficiently is vital. 
This perfect scenario would also have practices in place to keep patient care close to home when possible, even complicated treatment. This may mean utilizing Project ECHO and other telehealth strategies. Lodging is also a solution for a transportation barrier, but it does need to be subsidized and coordinated through programs like the Above + Beyond Cancer Hotel Program, American Cancer Society Hope Lodge facilities, or other ongoing partnerships developed with local hotels. Watch Patty's story about how she got help getting to her treatment appointments thanks to the Above + Beyond Cancer Hotel Program. 
Healthcare systems can legally provide transportation assistance to patients and it's protected by the transportation Safe Harbor ruling. This federal ruling clarifies for healthcare systems how transportation can be provided without violating the anti kick-back statute.
Does this all sound like a dream? Too Expensive? Too far off from where we are now?  It may seem like it's too hard and too much work – but true transportation solutions take vision, proper funding, staff, time, and the overall goal to improve patient health outcomes. Multiple new or ongoing programs will need to be at play, and the communication and coordination of these programs will make or break how well they work. The first step is to change the posture and approach of how we think about transportation and healthcare in the first place. It's a barrier that will only increase in time and continue to cause frustration for patients and providers. So, let's start today with one step. What is your healthcare system's long-term vision to address transportation barriers?
References:
Associations of delays in care due to transportation barriers and care utilization, and cause-specific mortality risk among the U.S. adults with a cancer history.