Rumor Control: It's still legal to teach about HPV and HPV vaccine in Iowa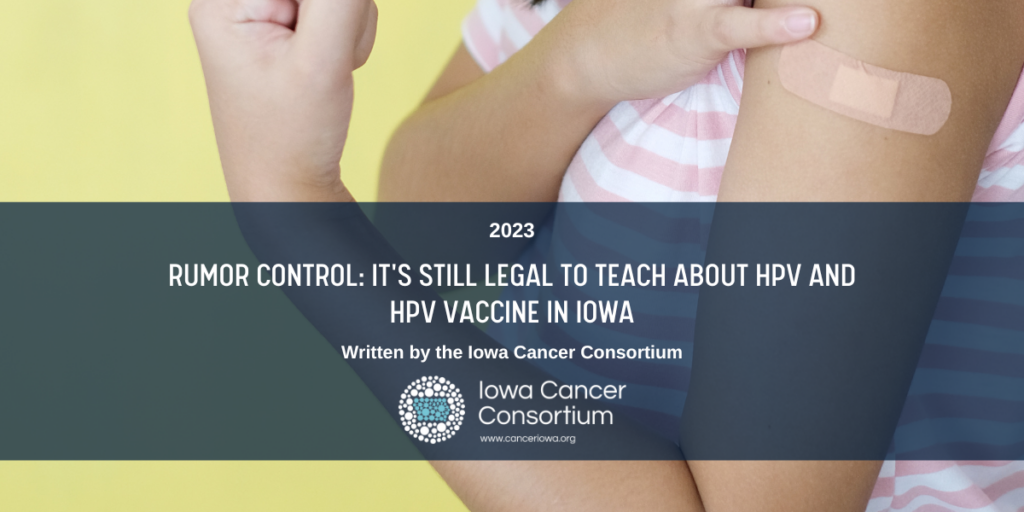 During the 2023 Iowa Legislative session, a bill signed into law eliminated the state mandate requiring all school districts to provide education about the human papillomavirus (HPV), the HPV vaccine, and acquired immunodeficiency syndrome (AIDS) in school. 
The new law does not prohibit schools from teaching about HPV and AIDS, but rather removes the requirement to teach about these health subjects. 
For the purposes of this article, we won't be talking about AIDS. More information about HIV/AIDS can be found here: https://www.hiv.gov/hiv-basics/overview/about-hiv-and-aids/what-are-hiv-and-aids/ or https://hhs.iowa.gov/hivstihep/hiv. 
About HPV:
HPV is a common virus that can cause cancer later in life. In the U.S., nearly 36,000 people are estimated to be affected by a cancer caused by HPV infection each year.1 While there are early detection screenings for cervical cancer, there is no recommended screening for the other cancers caused by HPV infection, like cancers of the back of the throat, anus, penis, vagina or vulva. 
Burden of HPV and HPV-associated cancers in Iowa:
As stated in the 2023 Cancer in Iowa report by the Iowa Cancer Registry, Iowa has the second-highest incidence rate for cancer in the U.S., and is the only state with an increasing rate of cancer.2 This includes being first in the nation for oropharyngeal cancers (head and neck cancers), which can be caused by HPV.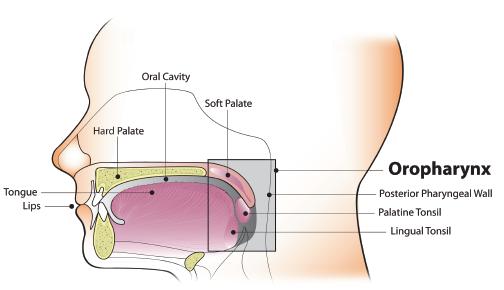 Citation: HPV and Oropharyngeal Cancers, Centers for Disease Control and Prevention https://www.cdc.gov/cancer/hpv/basic_info/hpv_oropharyngeal.htm. 
About the HPV Vaccine:
HPV vaccination provides safe, effective and lasting protection against HPV infections that most commonly cause cancer, yet only 46% of adolescents have completed the HPV vaccine series in 2021 in Iowa.3 This rate is much lower than the completion rate for other recommended adolescent vaccines. The HPV vaccination series can be started as early as age 9 for boys and girls. The HPV vaccine entails a series of either two or three doses, depending on the age at initial vaccination, ensuring comprehensive protection against the virus and its potential risks. 
Resources:
Works Cited: