Importance of Flu Vaccination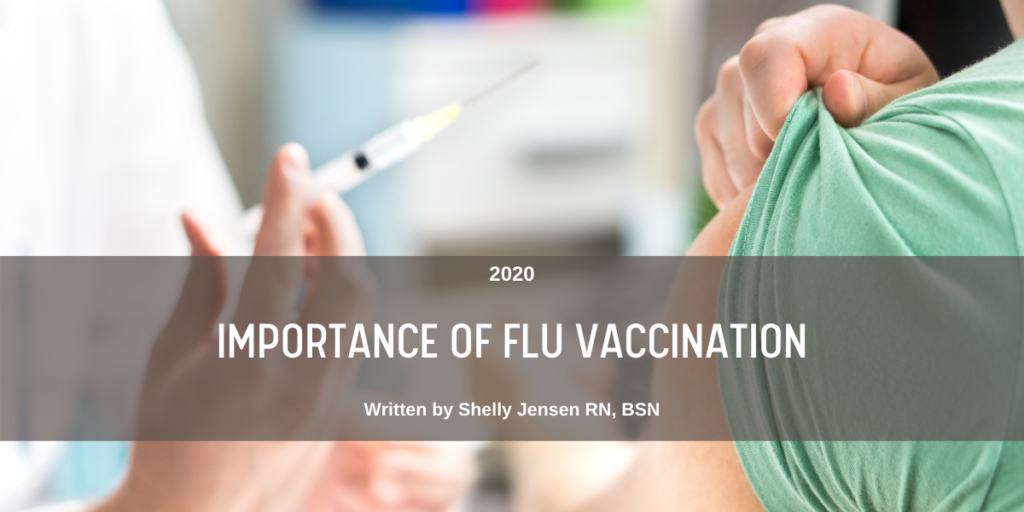 By: Shelly Jensen RN, BSN
Vaccines are one of public health's greatest achievements. Because of routine immunizations, we are able to protect children, adults, and entire communities from the devastating and potentially life-threatening effects of vaccine preventable diseases. Vaccination can prevent certain cancers. The CDC estimates that vaccination of children born between 1994 and 2018 in the U.S. will prevent 419 million illnesses, help avoid 936,000 deaths, and save nearly $1.9 trillion in total societal costs.
COVID-19 Impact
Achieving and maintaining high vaccination rates are two of the most important safeguards to prevent the spread of vaccine-preventable diseases. The COVID-19 pandemic has affected Iowa's immunization coverage. The overall number of childhood immunizations decreased dramatically beginning in mid-March coinciding with community spread of COVID-19 in Iowa. This same trend has occurred nationwide. Researchers continually analyze data to determine more recent immunization rates. Reduction in immunization coverage leaves individuals and communities vulnerable to vaccine-preventable diseases and outbreaks. It is imperative to continue routine vaccination efforts, despite the pandemic.
Influenza and COVD-19 are both expected to circulate this fall and winter. The overlap of these viruses could be devastating. Reducing the spread of respiratory illness, like the flu, is more important than ever. Prevention of and reduction in the severity of influenza illness will reduce the amount of outpatient physician visits, hospitalizations, and intensive care unit admissions potentially alleviating stress on the healthcare system. The CDC recommends annual flu vaccination for everyone six months of age and older. Flu vaccination not only protects the person being vaccinated, but others around them, including those too young to be vaccinated and those who may be more vulnerable to serious flu complications. The CDC also recommends vaccination by the end of October, but efforts to vaccinate should continue throughout flu season. While the influenza vaccine will not prevent COVID-19, it is our best and most important tool to prevent the flu.
Vaccine Finder
Influenza vaccine is expected to be widely available and many locations to receive influenza vaccine are available, including physician offices, public health agencies, and pharmacies. Additionally, Vaccine Finder is a tool to search vaccine providers near you. This service allows you to search not only places offering flu vaccine, but other routine immunizations as well.
Healthcare providers are taking extra precautions to protect patients while offering vaccinations. These include measures such as wearing masks, increased hand and surface sanitation practices, and physical distancing. Some providers may even offer drive through vaccination services. Call ahead to your provider when requesting immunizations for their specific procedures and guidelines.
The Iowa Department of Public Health recommends everyone stay up to date on their routine immunizations, including annual flu vaccination. Protect yourself, your family, and your communities. Through vaccination, we have the power to save lives.