Beyond Pink TEAM: Moving beyond awareness, pink ribbons and pink trinkets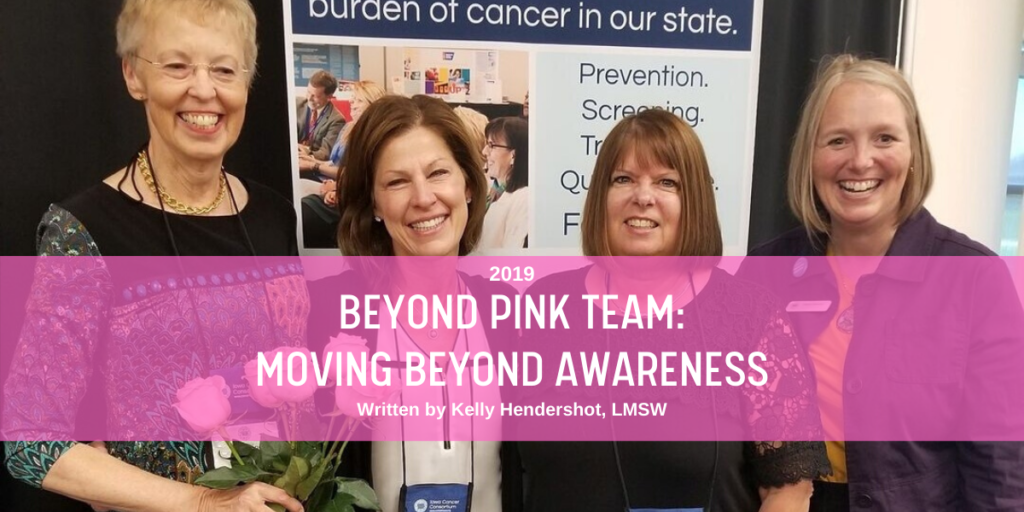 By: Kelly Hendershot
It's Pinktober, so chances are good that you are – or someone in close proximity is – wearing pink. Not wearing pink in October is almost as taboo as not wearing green on St. Patrick's Day. But is donning a special color enough?
Nearly 200 volunteers in the Cedar Valley are making going beyond pink their mission through their work in Beyond Pink TEAM. The non-profit, part of the Cedar Valley Cancer Committee, is Taking action, Educating, Advocating and Making a difference, a real difference – locally and nationally – since 1988.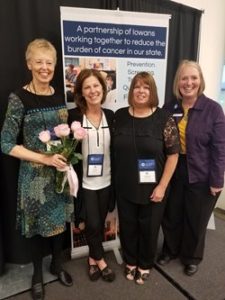 Beyond Pink TEAM, or BPT, offers support groups, a quarterly newsletter, free and low-cost mammograms, advocacy and special events. According to their website, BPT aims to "work together to get BEYOND the Pink and TEAM up to END breast cancer."
For Deanna Hughes, involvement in BPT began as part of her work in mammography.
"It was something I could do to help," Hughes said.
But that work obligation quickly turned passion. Soon Hughes was BPT president, a role she continues to fill today.
"I take credit for keeping the group alive," Hughes explained. "But that's all."
An entirely volunteer run organization, Hughes modestly attributes success to the board and nearly 200 volunteers who "take it above and beyond."
In fact, BPT member Christine Carpenter was recognized in September as the Iowa Cancer Champion at the 2019 Iowa Cancer Summit.
"In my eyes, Christine is a champion," Hughes said when the award was announced. "From the beginning she has been very instrumental. She has just worked tirelessly to make a difference."
A 26-year breast cancer survivor, Carpenter joined BPT and the National Breast Cancer Coalition (NBCC) shortly after her diagnosis.
"It's not about ending my breast cancer," Carpenter said, "it's about ending breast cancer for all."
Carpenter's many accomplishments toward this goal include being asked to join the national plenary panel on The Politics of Healthcare in April while attending the 2019 Annual NBCC Leadership Summit in Washington, D.C.
"It's a wonderful partnership because we're able to have an impact nationally and make a difference to women throughout the world," Hughes said of BPT's collaboration with NBCC.
Carpenter has also:
Been involved in a 1998 group that met with Senator Grassley to encourage him to champion the Breast and Cervical Cancer Treatment Act, which was signed into law in 2001;
Continued to advocate, alongside fellow BPT members, to retain the Treatment Act in the midst of so many healthcare changes;
And challenged every presidential candidate, every state and local legislator she's met to support initiatives and funding that lead to innovative, evidence-based research.
Back home in Iowa, BPT awards approximately $67,000 annually in grants to provide financial assistance for breast health/breast cancer related expenses to Northeast Iowa residents who don't qualify for reimbursement elsewhere.
This Beyond Pink Fund started in 2006 with the Pink Ribbon Race. While BPT does not solicit donations, the fund continues to grow through the race proceeds, sponsors, general donations and third-party events – which have been as small as children raising $25 at neighborhood lemonade stands.
"We must do what we can with the time that we have to end this disease," Carpenter said.