All of Me Iowa Project Aims to Close Patient-Provider Communication Gap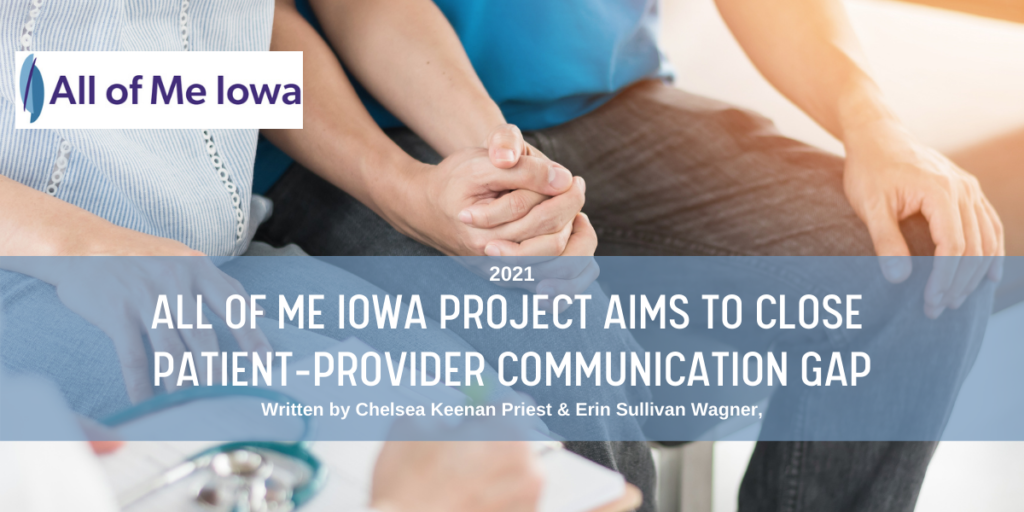 By: Chelsea Keenan Priest and Erin Sullivan Wagner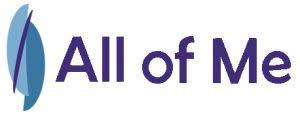 While sexual health may be the furthest thing from anyone's mind when receiving  a cancer diagnosis, it's a vital component of a survivor's life once treatment ends. Subsequently, the mental, physical, and emotional consequences of treatment can greatly impact sexual health and intimacy. Patients are unsure of what to expect regarding sexual dysfunction after their cancer treatment. Often times, this means they don't know which member of their medical team to approach with questions.
What's more, these issues are often overlooked by medical professionals. This can be because they are either unaware or uncomfortable discussing sexual health side effects, and don't properly assess the issues.
That's why the All of Me Iowa Project is working to close the sexual health communication gap between providers and cancer survivors. The All of Me Iowa Project helps healthcare providers address sexual health in a cancer-care setting. We are working to improve the quality of life for everyone affected by cancer.
The project, which started in 2015 after founder Erin Sullivan Wagner had to navigate these difficult topics herself during her own cancer journey, offers resources and educational materials designed around normalizing conversations about sexual health. One important tool all providers should have is a 30-second message to give to patients.
Your 30-second message should include the following parts:
Sexual health side effects are common and expected.
We understand this is a quality-of-life concern for most people.
Sexual health side effects are medical issues.
There are resources to help.
You may not care right now but…
Studies show that addressing these issues sooner versus later gives you a better chance for a positive outcome.
Sexual Health and Oncology Conference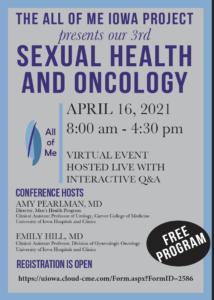 For those interested in deepening their knowledge, the All of Me Iowa Project is hosting its third-annual Sexual Health and Oncology Conference on April 16, 2021 to help providers increase their knowledge and feel more comfortable when addressing sexual health in a cancer setting. The free, virtual conference will be hosted live and is interactive. Click here to register.
Attendees will learn about the importance of sexual health, treatment options, and how to better serve diverse patient populations, as well as hear from experts in the fields of sexual health care and cancer. Click here for a full list of presentation topics.
You should attend if you are an oncology nurse, ARNP, PA, primary care provider, social worker, physical therapist, radiation therapist, navigator, mental health provider or any member of the patient care team.
The University of Iowa College of Nursing is an Iowa Board of Nursing approved provider, Number 1. Full time attendance for this program will award 7.75 hours. A certificate of completion will be awarded to everyone attending.
For more information or questions, please contact Erin Sullivan Wagner at [email protected].