Mourning the Passing of Gail Orcutt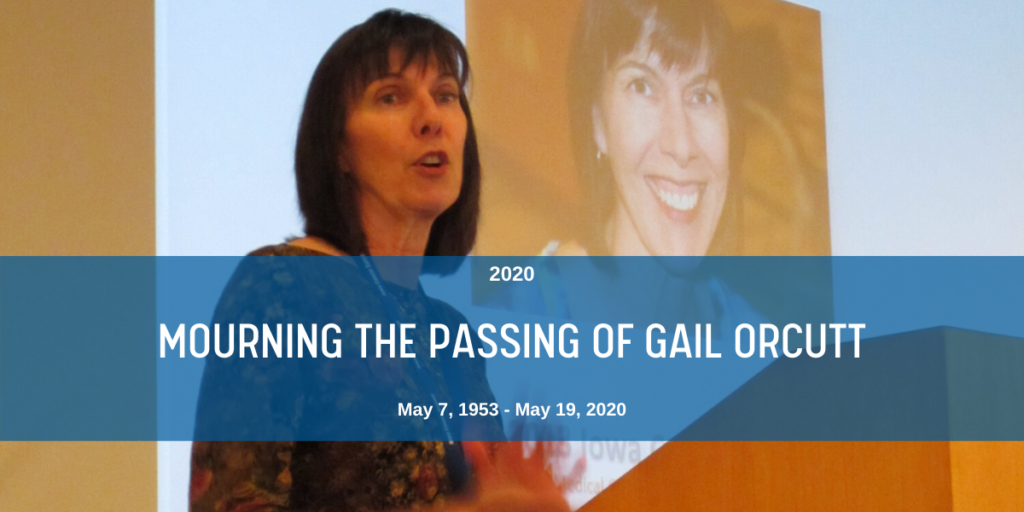 With extreme gratitude, the Iowa Cancer Consortium Board of Directors and staff remember our longtime friend and colleague, Gail Orcutt. We also recognize her extraordinary contribution to radon-control advocacy and cancer control in Iowa.
Gail was a member of the Iowa Cancer Consortium for nearly ten years. Additionally, she was a founding member of the Radon Workgroup and the Iowa Radon Coalition. Gail was also a leader in educating the public and policy makers about the dangers of radon. Consequently, she brought to light their role in creating systems change to address this danger. As a result, Gail received the 2013 Iowa Cancer Champion Award.
Gail knew there was power in her experience. So, she shared her story any chance she got. Thus, you can find her story in the 2012-2017 Iowa Cancer Plan and in advocacy videos for the Consortium. For example, take a look at this 2015 "Gail: Survivor Radon" video. 
Gail's passion for radon control, as well as helping others, will live on in the newly established Orcutt Radon Reduction Foundation. This legacy, above all, will help low-income Iowans pay for radon mitigation.
Gail's Iowa Cancer Consortium friends and colleagues miss her and are so grateful for her life.