Meet Sarah Bell, Iowa Cancer Consortium Communications Coordinator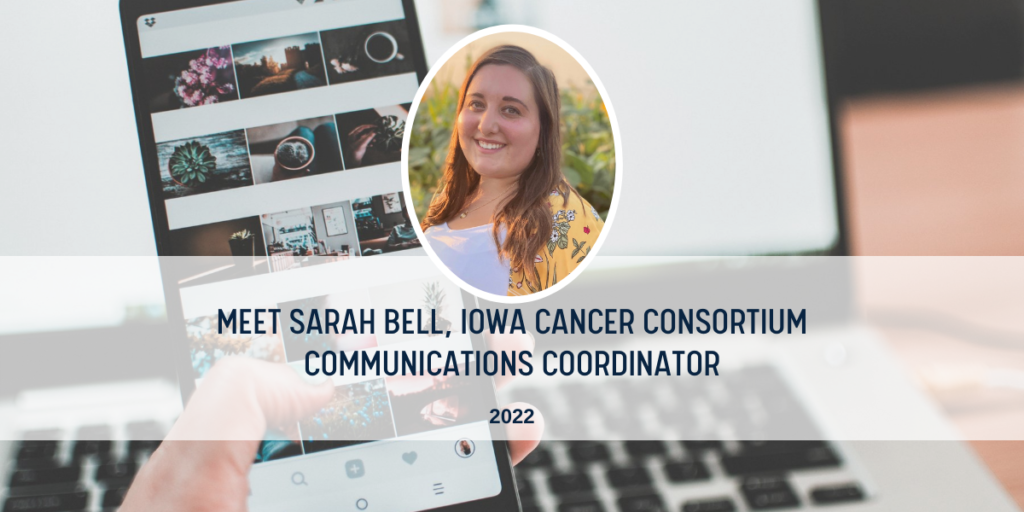 Hello! My name is Sarah Bell, and I was recently hired as the Communications Coordinator for the Iowa Cancer Consortium. I graduated from Drake University in 2019 with a degree in Public Relations, and I currently work full time at Blue Frog Dynamic Marketing in Waukee, Iowa. At the Consortium, I hope to gain knowledge on cancer prevention techniques, spread the word to Iowans across the state about those techniques, and continue to grow my written and oral communication skills.
Just two years ago, my uncle (my mother's brother) was diagnosed with stage four liver cancer. For the last two, almost three years now, I have seen this devastating cancer take a toll on my uncle's life. From daily doctors' appointments to chemotherapy rounds and countless hospital visits, my understanding of how cancer impacts one's life has unfortunately become more clear.
While my uncle is privileged to have friends and family in town to help him navigate this sickness, unfortunately not everyone has that luxury. Not everyone has access to that kind of care, let alone affordable care. It is my passion and intent with the Consortium to create and implement a clear stream of communication that those in underserved communities can use to find cancer-related resources and care.
I am extremely grateful for this opportunity and want to thank the Consortium for allowing me to be part of a network that helps reduce the burden of cancer for Iowans.