Meet Georgia Hodge, Black Hawk County Community Outreach Coordinator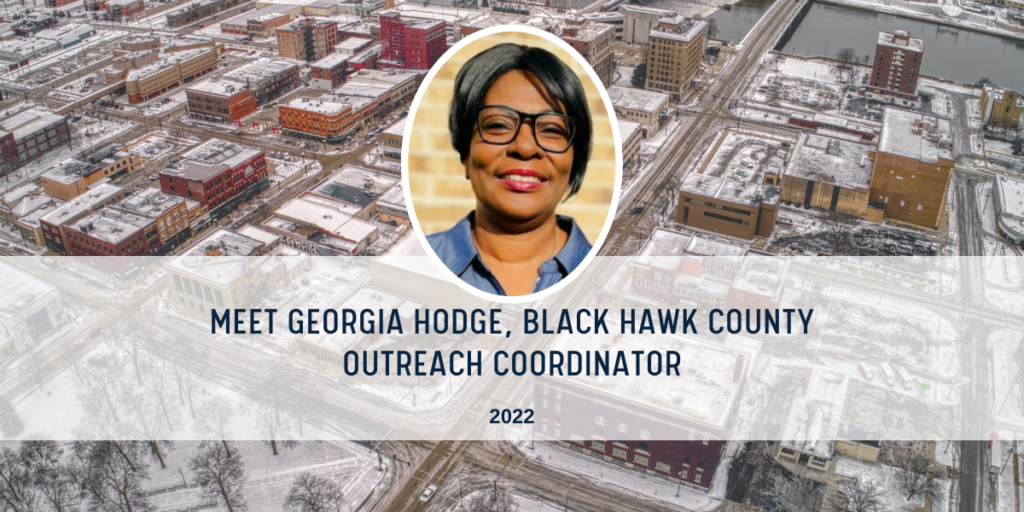 Hi, I'm Georgia Hodge and I'm the Black Hawk County Outreach Coordinator contracted with the Iowa Cancer Consortium beginning in 2021. I am passionately involved in health equity and decreasing health disparities locally and statewide.
I am a Community Health Worker (CHW) and a longtime member of the Iowa Cancer Consortium. I am presently a member of the Iowa Cancer Consortium Board of Directors and serve as the Secretary.
I am also a breast cancer survivor. After my breast cancer diagnosis and serving as a caretaker for my mother, who died from pancreatic cancer, I have made it my mission to educate, support and advocate for my community. I have been active in a variety of grassroots organizations serving the Cedar Valley and Iowa including Splash of Color, Black Hawk County Advisory Board, Body & Soul Program, F.R.I.E.N.D.S., and the Breast Health Initiative.