Meet Caroline Powell, Outreach Coordinator (CDC Public Health Associate)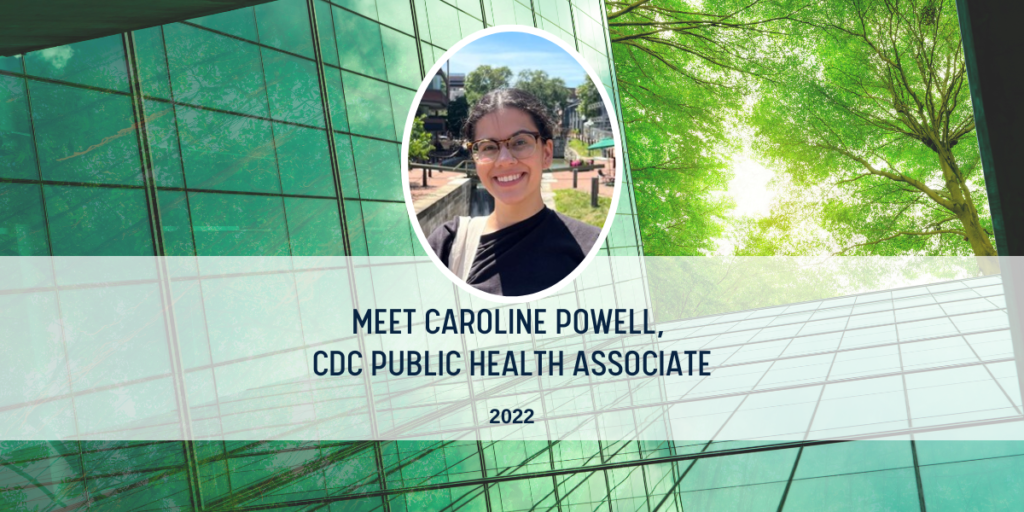 My name is Caroline Powell, and I am grateful for the opportunity to work with and learn from the Iowa Cancer Consortium team as their newest Outreach Coordinator through the CDC's Public Health Associate (PHAP) training program. I have called New York City and Washington D.C. home, having graduated this past spring from American University with a B.A. in International Studies focusing on Environmental Sustainability, Global Health, and Development and a minor in Environmental Science. 
My experiences with nonprofits like United Way Worldwide, Food Recovery Network, and A Growing Culture, as well as the State Department's Office of Environmental Quality, have strengthened my passion for mitigating environment, health, and labor issues across our food systems through community-based approaches. For my senior capstone project on community-led research, I worked with D.C. Fair Food under the Coalition of Immokalee Workers and Agroecology Research-Action Collective on building solidarity between farmworkers and researchers via worker-centered, action-oriented outreach projects. Such partnerships grounded in cultural community wealth and care can transform the way we think about and research these deeply personal and intersectional issues. The same can be said about creating and sustaining resource and support networks for those impacted by cancer. After decades of sun exposure working in the fields, my grandfather, a farmer from Tennessee, passed away from melanoma in 2010. Seeing the physical and emotional toll the disease had not only on him, but also on his caregivers, drives my desire to be just one part of a larger movement to ensure that every person has the opportunity to live and work under safe, healthy, equitable conditions.