Blood Cancer Awareness Month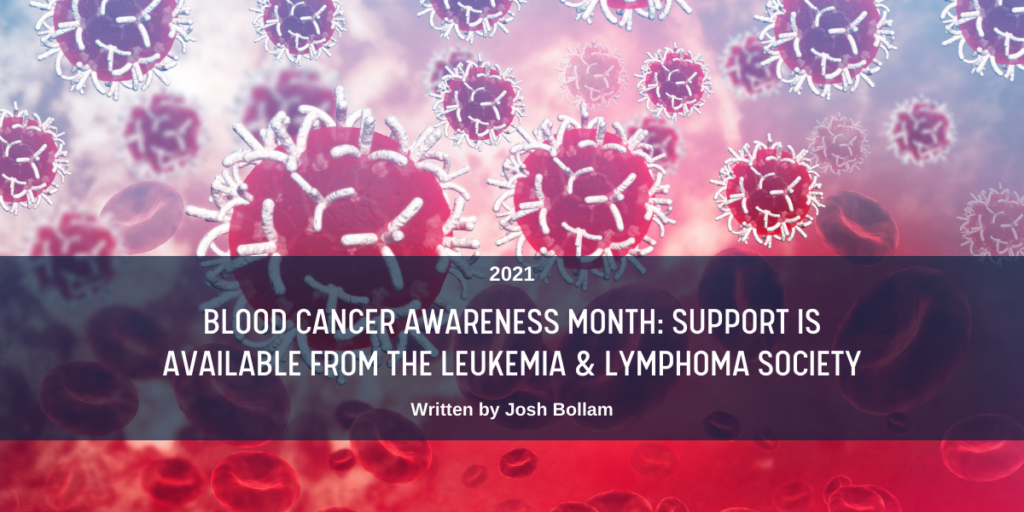 Written by Josh Bollam
September is Blood Cancer Awareness Month! Josh Bollam, senior manager of patient and community outreach for The Leukemia & Lymphoma Society (LLS) and Iowa Cancer Consortium member explains why leukemia, lymphoma, and myeloma awareness is important, as well as what services LLS provides. The mission of LLS is to cure these blood cancers and to improve the quality of life for patients and their families.
Why are blood cancers important?
Every 3 minutes, someone in the U.S. is diagnosed with a blood cancer; more than 1.3 million Americans are living with or are in remission from a blood cancer.
Approximately every 9 minutes, someone in the US dies from a blood cancer. This statistic represents approximately 156 people each day or more than 6 people every hour.
LLS has invested nearly $1.3 billion in cancer research since 1949, leading to breakthroughs in immunotherapy, genomics and personalized medicine which improve and save the lives of patients. These new, innovative treatments are assisting in efforts to attack cancer from every angle.
Despite our progress, more than one-third of blood cancer patients still do not survive five years after diagnosis.
There's more work to be done and we will keep fighting to create a world without blood cancers!
What support is available?
LLS Information Specialists
LLS Information Specialists, who are master's level oncology social workers, nurses and health educators, are available to speak to you and your loved ones one-on-one. They can provide information about diagnoses, treatments, supportive resources, and financial assistance and help with the challenges of living with a blood cancer. To speak with an information specialist please call (800) 955-4572.

Peer-to-Peer Support for Blood Cancer Patients and Their Caregivers
Whether you or a loved one has been diagnosed with a blood cancer, there is great benefit in speaking with someone who has gone through a similar experience. LLS offers a free service where you can connect with a trained peer volunteer who has "been through it". The Patti Robinson Kaufmann First Connection Program serves to match patients and their family members with trained volunteers based on criteria such as diagnosis, age, gender, and other factors that might create mutual understanding. Peer volunteers are trained in basic counseling skills, kept up to date on LLS updates, and are well versed in community resources. These volunteers are also committed to confidentiality. The First Connection program can connect you to valuable information, education, and support, all to ensure you have what you need.
You can learn more about the program or sign up to be matched with a trained volunteer by clicking here.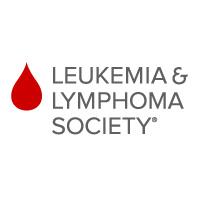 Financial Assistance
Treating blood cancers can be extremely costly and can take a financial toll on patients and families. The two types of blood cancers with the highest out-of-pocket (OOP) costs are acute leukemia and multiple myeloma. The average patient OOP cost three years after diagnosis for acute leukemia is $8,797. For patients diagnosed with multiple myeloma, the average OOP cost after three years is $9,127. Blood cancer patients and their families shouldn't have to experience the financial toll of treating blood cancer alone. The Leukemia and Lymphoma Society (LLS) has a number of financial assistance programs to help individuals with blood cancer.
The LLS Patient Aid Program provides financial assistance to blood cancer patients. Eligible patients will receive a one-time $100 stipend to help offset expenses. There are no income criteria to qualify for this program.
The LLS Co-Pay Assistance Program offers financial support toward the cost of co-pays for insurance, covered prescription drugs, and insurance premiums. In order to receive assistance from the Co-Pay Assistance Program, patients must both qualify medically and financially. Patients must have medical insurance and have a household income that is at or below 500 percent of the U.S. federal poverty level as adjusted by the Cost of Living Index (COLI).
The Susan Lang Pay-It-Forward Patient Travel Assistance Program is available to blood cancer patients with significant financial need who may qualify to receive financial assistance for approved expenses which include: ground transportation, air travel, and lodging related expenses.
LLS's Susan Lang Pre CAR T-cell Therapy Travel Assistance Program is available to blood cancer patients with financial need who are being evaluated to receive CAR-T-cell therapy as either standard treatment or a clinical trial. Financial assistance received from this program is for approved travel-related expenses.
The Urgent Need Program fund provides eligible patients with assistance for non-medical expenses including rent, mortgage, lodging, utilities, childcare, elder care, food, transportation, car repair, car insurance, phone service, and acute dental work related to treatment. In order to be eligible for this program, patients must have a household income that is at or below 500 percent of the U.S. federal poverty level as adjusted by the Cost-of-Living Index (COLI). Eligible patients will receive a grant of $500, once within a 12-month period. Patients are eligible to reapply at the end of the 12-month period. (Note: Applications for the Urgent Need Program are only accepted by members of the patient's healthcare team.)
To learn more about LLS Financial support, click here or contact an LLS Information Specialist at (800) 955-4572, Monday through Friday, 8:00am – 8:00pm CT.
Want to learn more?
LLS offers a variety of programs and services for people affected by leukemia, lymphoma, myeloma, myelodysplastic syndromes, and myeloproliferative neoplasms.  All are offered free of charge.  You can read more about them at www.LLS.org.
If you have questions, want to schedule a meeting, or have any other blood cancer issue, please reach out to Josh Bollam at [email protected].
Passionate about improving the quality of life for all cancer patients, survivors, and their families? Consider joining the Iowa Cancer Consortium Quality of Life Workgroup. Email [email protected] to learn more.